Friendly. Judgement free. Fitness.  
 Every size, age and fitness level is welcome here; no six pack required.  
No yelling, no pressure, no judgement.   
You'll never get left behind.
Whoever you are, whatever your fitness level, you'll finish our classes like the boss that you are. You'll discover what you're truly capable of, you'll train with people just like you and you'll finish every session fitter than when you started.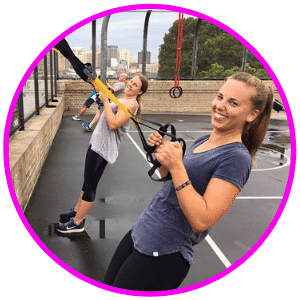 FORCE //
Increase your strength AND cardio fitness at FORCE in Prince Alfred Park. The perfect blend of strength and cardio = Fitness guaranteed!
OPEN
Looking to improve your cardiovascular fitness? We've got the session for you. OPEN at Frog Hollow Reserve is a 45 minute sweat session tailored to suit EVERY fitness level. 
STRENGTH //
Love the idea of fitness but HATE the idea of running? Don't sweat it we've got you covered. For buns and biceps you could bounce a coin off of  join STRENGTH at Ward Park.
And the rest //
Surfing, kayaking, Spartan Race, abseiling, white water rafting, pole dancing, bubble soccer, Roc Race, canyoning, beach bootcamp, obstacle courses, zip lining! You name it we've done it and we're always keen for a little bit more ??
 
LIAM //
Liam has worked in the fitness industry for close to ten years. Five years ago he chose to start The Camp Fitness as a place where people with NO fitness experience could come and learn the ropes. We've been there.
We know what it's like to fall off the wagon, to walk into the gym without knowing A THING and to face a fitness session feeling like the slowest, weakest and most out of shape person in the room. We understand and we're here to help you take the first steps to overcoming those feelings..